Our solutions for printing, marking and writing in cleanrooms
In order to always offer our customers a range of cleanroom accessories and equipment, STERIGENE has developed a range of cleanroom writing and labelling stationery. Printing, pens, markers: find what you need for your controlled areas.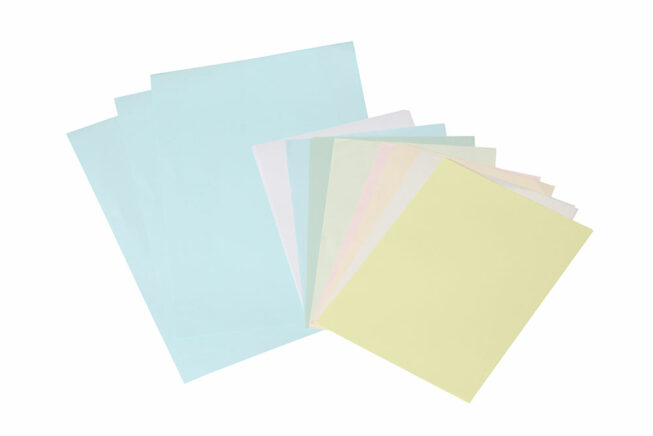 Cleanroom stationary
Explore our cleanroom paper for writing, printing or photocopying in controlled areas. Made of cellulose coated with latex to reduce particle production, this paper will meet all your expectations.
This cleanroom paper is suitable for use in ISO5 cleanrooms. It has perfect opacity and durability as well as very good resistance to IPA alcohol.
Paper size: A4, A5, A6 (other sizes on request)
Cleanroom notebooks
For note-taking in controlled areas, we offer latex-coated cellulose notebooks to reduce particle production.
This cleanroom notebook is suitable for use in ISO4/5 cleanrooms. Its ESD transparent cover is rigid and made of polypropylene, it has high opacity and durability.
These notebooks are available in multiple formats (A4, A5, A6, etc.)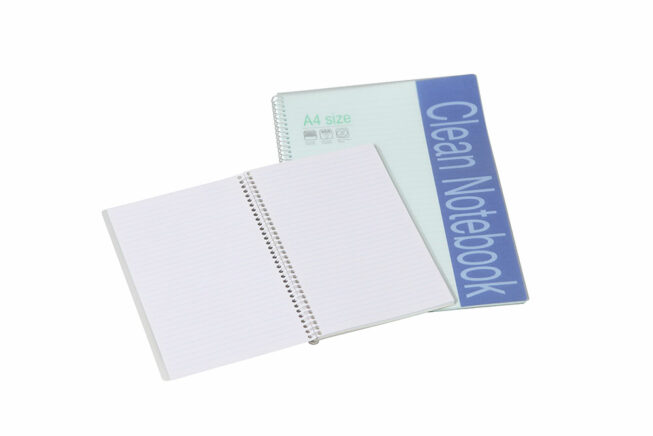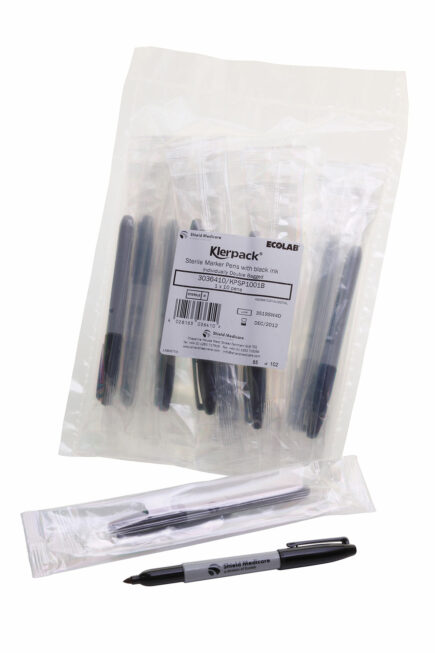 Cleanroom writing
Our range of cleanroom pens and markers includes complementary solutions for controlled area requirements.
Cleanroom pens are sodium-free and contain very low levels of chloride and heavy metals in their ink. They are available in sterile versions and in several colours.
Our cleanroom pens have a fine, long-lasting black ink tip, are irradiated and individually wrapped to ensure sterility.
Cleanroom labelling
We have several solutions in our range for labelling in cleanrooms.
Our clear vinyl cleanroom tape rolls are particularly suitable for labelling products in and around cleanrooms. With great flexibility, this vinyl adhesive can be used on flat or smooth surfaces as well as on cylindrical or irregular surfaces. It is resistant to abrasion and most solvents and acids.
Our cleanroom label sheets are heat-stabilised on polyethylene film for laser printers. Their antistatic resin is specially designed to avoid particulate contamination. The adhesives can be repositioned without leaving any trace during application. These sheets are available in different formats and label sizes.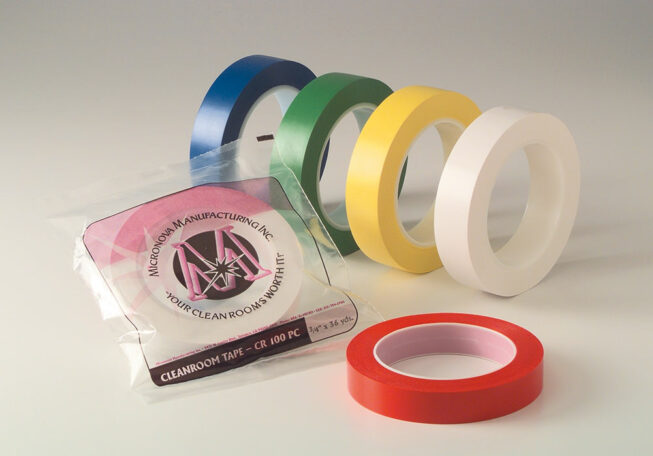 Drawing on its experience in controlling contamination, STERIGENE has carefully selected manufacturing partners, qualified for their professional expertise, and has developed its own brand: CLEANVIEW specializing in clean room and laboratory consumables.

What is CLEANVIEW?
These are several ranges of easily identifiable, quality and qualified products for clean rooms according to current standards and according to your needs: choice of materials, profitability and quality.
Why an own brand?
To expand the STERIGENE offering with greater responsiveness in order to best adapt to your specific needs while offering products at an attractive price.

A SET OF EXPERTISE TO (RE)DISCOVER