Our different ranges of small cleanroom equipment
In order to meet our customers' various cleanroom supply requirements, STERIGENE has developed a range of small cleanroom equipment. In addition to our ranges of cleanroom consumables, cleanroom clothing, cleanroom fabrics, cleanroom gloves etc., we can provide you with accessories adapted to your contamination control strategy.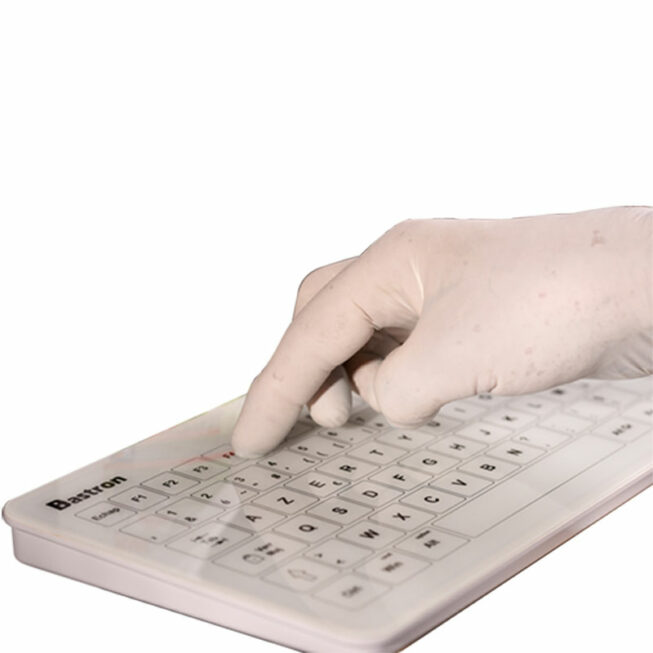 Computer equipment for cleanrooms
Our wired cleanroom keypads have exceptional ergonomics and are aesthetically pleasing. Their technology is comparable to that of the touchscreens on our phones. It is an innovative product with a very comfortable typing experience. The keypad has an audible (beep) or tactile (vibrate) feedback, the intensity of which is easily adjustable.
These wired touchscreen keypads have many advantages that enable you to provide ergonomics and precision to your cleanroom operators:
Controlled decontamination thanks to their flat surface and the keypad lock. The watertightness index (>IP67) facilitates decontamination for optimal risk control.
Performance at the workstation: the touchpad's hands-on functions allow for easy and intuitive navigation. Its XXL size enables even the most meticulous work.
Designed for use with cleanroom gloves: excellent tactile sensation during single and double glove operations thanks to adjustable feedback (beep) and vibrators.
Varied and ergonomic range of products for everyday use: robust 2 mm tempered glass, switchable numeric pad and touchpad, wired keyboard with cleanrooms in AZERTY, USB-C wires.
Different options available: Bluetooth (2 weeks battery life) or ESD (stainless steel base).
These cleanroom keyboards are available in various sizes and can also be supplied with a wired cleanroom mouse.
UV lamps for decontamination in cleanrooms
In order to control contamination in cleanrooms, we suggest you explore our range of UV lamps with a high intensity Xe 35 W bulb with rechargeable battery. It is intended for inspection with fluorescent UV light, curing materials and exposure to UV light. It has a 90-minute battery life, which is more than 500 charging cycles.
The UV lamp is available with multiple accessories, such as:
Spare lithium-ion battery for low battery level.
LIGUV35W-BATPACK battery charger. Supported electrical power: 100 – 230 V AC / 50-60 Hz.
Xe 35 W replacement bulb when the light level drops. Suitable for LIG-UV35W lamp.
Class 1 polycarbonate anti-UV visor. The optics provide an optimal viewing angle and reduce visual fatigue. Good chemical and scratch resistance.
Black UV filter glass, 140 mm diameter. Suitable for LIG-UV35W lamp.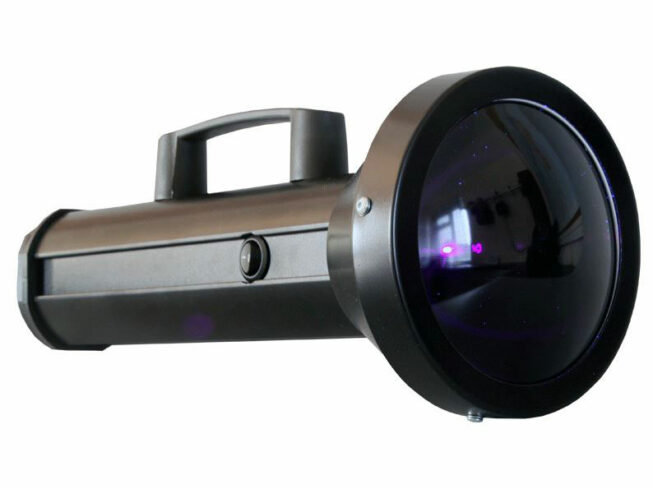 Drawing on its experience in controlling contamination, STERIGENE has carefully selected manufacturing partners, qualified for their professional expertise, and has developed its own brand: CLEANVIEW specializing in clean room and laboratory consumables.

What is CLEANVIEW?
These are several ranges of easily identifiable, quality and qualified products for clean rooms according to current standards and according to your needs: choice of materials, profitability and quality.
Why an own brand?
To expand the STERIGENE offering with greater responsiveness in order to best adapt to your specific needs while offering products at an attractive price.

A SET OF EXPERTISE TO (RE)DISCOVER