Our solutions for contamination control in critical environments
Cleanroom cleaning and decontamination are key concerns in the pharmaceutical, chemical and cosmetic industries
Contamination control is indeed an absolute necessity in the processes. It requires an active attitude that is as effective as possible in preventing biological and particulate infections, and an ability to eliminate and control the proliferation of micro-organisms in a curative approach.
The focus on eliminating inert and viable particles must address man-products-tools as a whole and separately, the components of this triptych interacting and contaminating each other.
Discover our range of cleanroom cleaning equipment for cleaning and decontaminating your cleanroom surfaces.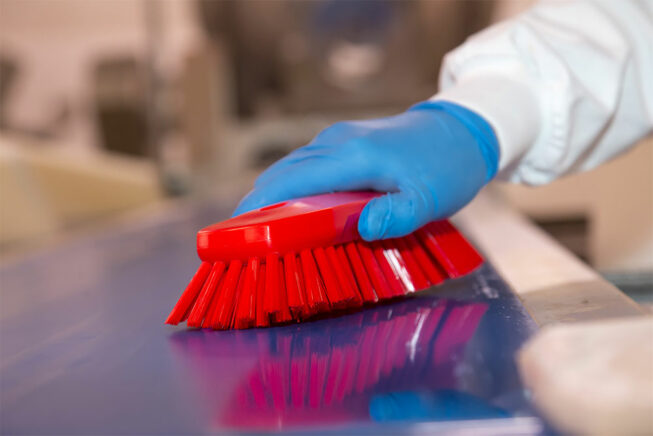 Cleanroom brushes
STERIGENE offers a range of brushes for cleanrooms that are compatible with several industries: pharma, cosmetics, chemicals, food processing, etc. Comprising various tools, our range meets all the cleaning requirements for critical environments.
Multi-format brushes, swab sticks, brooms, scrapers and spatulas: the entire range enables cleanroom cleaning. As they can be sterilised in the autoclave, cleanroom brushes are a serious option for contamination control.
Cleanroom brooms and mop covers
Surfaces, floors or walls are cleaned and disinfected using cleanroom brooms and their sterile mop covers.
As indispensable tools in contamination control processes, the STERIGENE range of brooms offers several options to meet all your needs. Our cleanroom brooms are fully autoclavable and can be used for wet or dry sweeping on a variety of surfaces, both vertical and horizontal.
Fitted with suitable cleanroom mop covers, with high absorbency and low particle release rates, our range of cleanroom brooms will become essential parts of your cleanroom cleaning and contamination control strategies.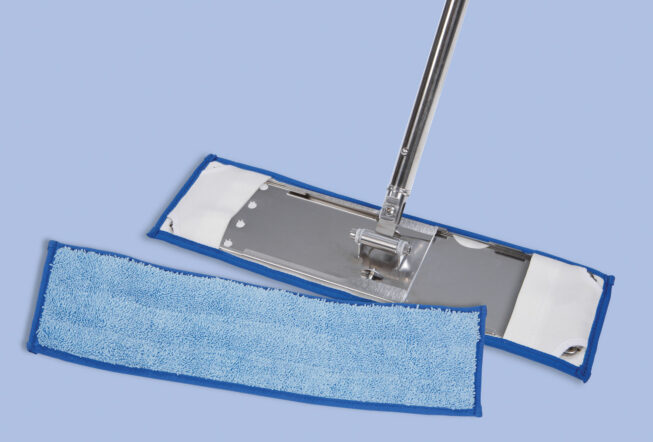 Cleanroom swabs and swab sticks
As an essential part of cleanroom disinfection and contamination control strategies, cleanroom swabs or swab sticks are precision cleaning tools.
Our range of cleanroom swabs comes in a variety of sizes and shapes to clean and disinfect grooves and surfaces in your cleanrooms that are difficult to access due to their size or positioning. They are available in various sizes, numbers of heads, composition. Our cleanroom swab sticks have excellent solvent retention and absorption.
Peelable cleanroom mats
Controlling cross-contamination from cleanroom staff is an essential part of contamination control strategies.
Cleanroom peelable mats are made of multi-layered, acrylic-based, low-density polyethylene adhesives to reduce contamination. This peelable anti-contamination mat, which is placed at the entrance to cleanrooms, retains particles carried by operators or trolley wheels. Their retention capacity is 99.9% for 5 steps with a weight of 100 kg.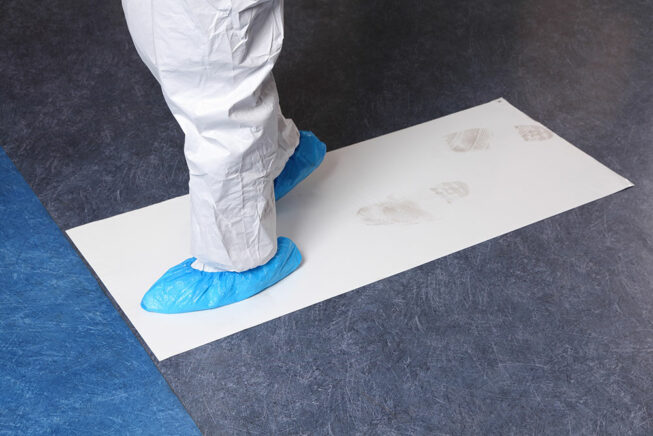 Drawing on its experience in controlling contamination, STERIGENE has carefully selected manufacturing partners, qualified for their professional expertise, and has developed its own brand: CLEANVIEW specializing in clean room and laboratory consumables.

What is CLEANVIEW?
These are several ranges of easily identifiable, quality and qualified products for clean rooms according to current standards and according to your needs: choice of materials, profitability and quality.
Why an own brand?
To expand the STERIGENE offering with greater responsiveness in order to best adapt to your specific needs while offering products at an attractive price.

A SET OF EXPERTISE TO (RE)DISCOVER