GLOBALIZE YOUR PROCESSES
STERIGENE offers a complete range of integrated solutions in pure fluids, washing, sterilization, decontamination, freeze-drying, barrier systems, filling, candling and airborne surface disinfection.
We offer complete implementation systems: study, design, integration, project monitoring, installation, qualifications, preventive and curative maintenance… We rely on all the expertise of our SYNEXIN group to offer you a set of varied integrated solutions :
Production – Storage – Distribution of pure fluids
Automated cap processing Palletization – Automatic loading – Sterilization
Complete aseptic filling and isolator line / RABS
Bio-decontamination airlock and sterility test isolator
Fixed integrated airborne surface disinfection system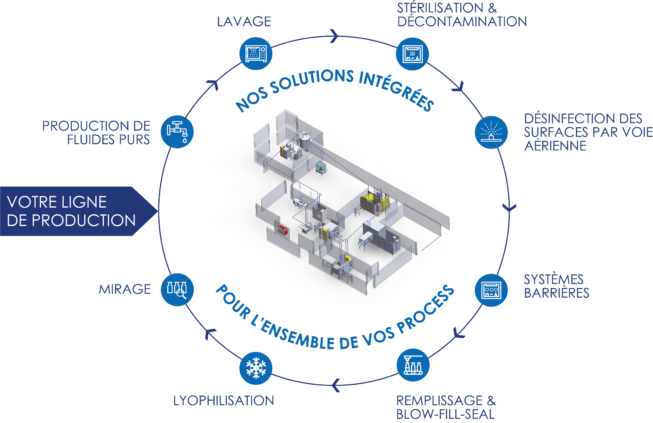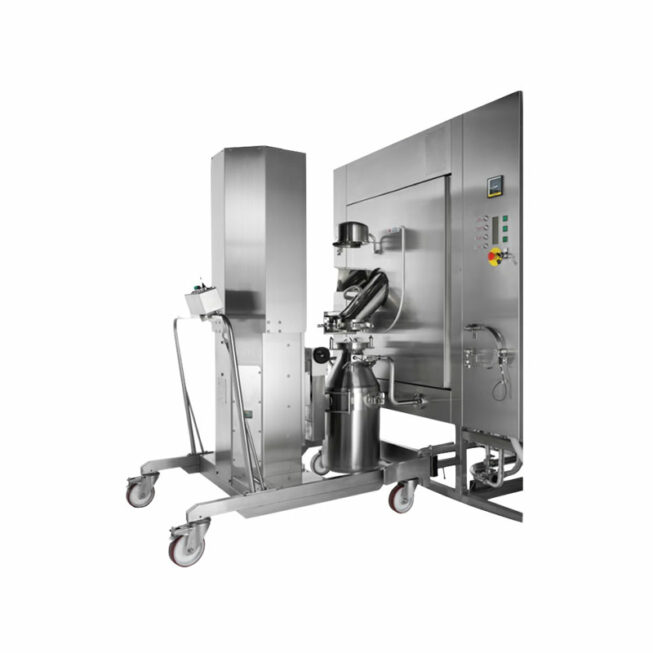 AUTOMATED CAP PROCESSING
Caps are an integral part of your production since they also come into direct contact with your products. For this, we offer an additional system for preparing caps under RABS in order to integrate them ready-to-use into your crimping systems.
The annex system has several modules with several functionalities complying with current standards and benchmarks: Washing, Rinsing, Siliconizing, Sterilization, Drying & Aseptic Transfer.
The caps are released under RABS or Insulator, either online in bags or packaged in larger packaging drums.
Our teams manage the integration of this system into your production line, manage installation and installation and manage qualifications (QI, QO, QP) according to current standards.
Manufactured and Documented cGMP – FDA – GAMP 5 – 21CFR Part11 – THEMA4 control system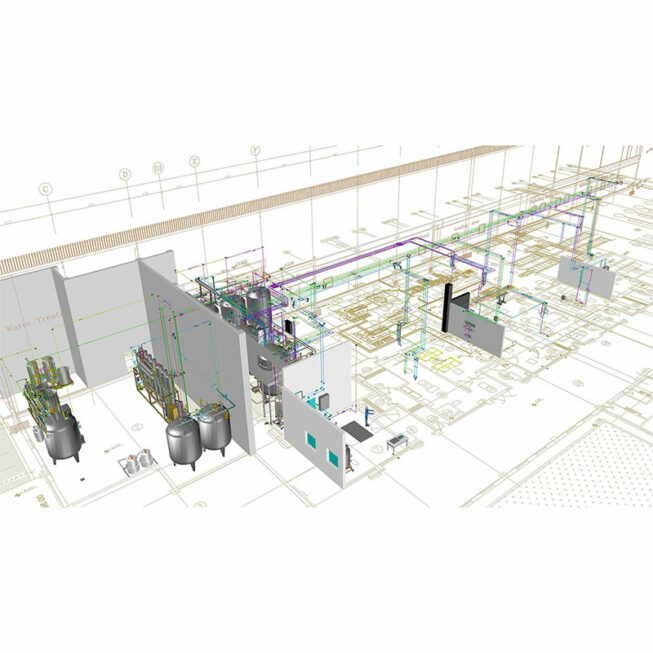 PRODUCTION, STORAGE & DISTRIBUTION OF PURIFIED WATER, PPI WATER OR PURE STEAM
Integration of a complete line in your premises of equipment for producing purified water, PPI water and pure steam for pharmaceutical industries with water loops with capacities of 50 m3 and 5 km, automated management of drawing points , temperature management, pressure management, and flow management.
Study accompanied by our pre-project team for your plans for integrating storage and distribution of pharmaceutical water/steam via cGMP loops. The installation, installation and commissioning of the various components of your loop is managed by our teams of technical installation managers.
Finally, fully modular qualifications (IQ, QO, QP) according to current standards are managed by our qualifications teams.
Manufactured and Documented cGMP – FDA – GAMP 5 – 21CFR Part11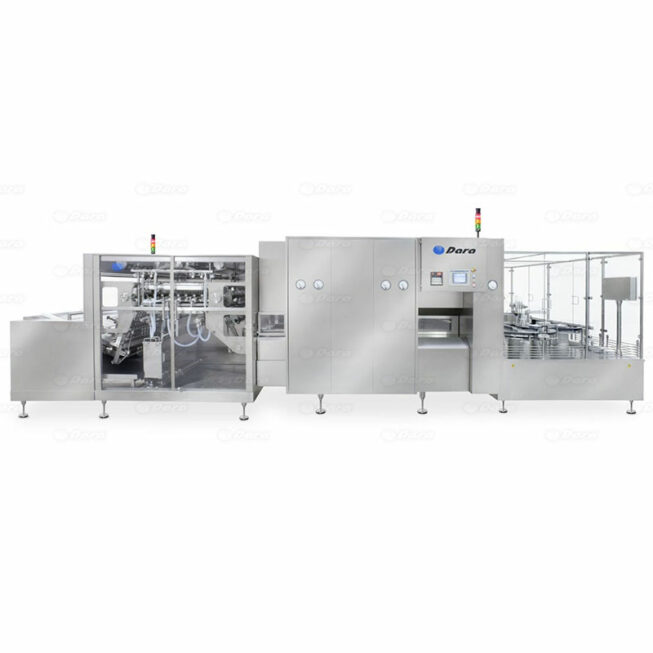 COMPLETE ASEPTIC GLASS BOTTLE FILLING LINE
Complete line for washing, sterilizing and filling bottles with 3 parts with 3 different functions but all connected in an aseptic tunnel with unidirectional movement of the bottles to reduce the risk of contamination.
The first system is the sterilization and depyrogenation system, itself divided into 3 chambers, a first heating chamber, a second depyrogenation chamber and a final cooling chamber.
The second part of this line is made up of an automatic cGMP washing unit for vials, cartridges or syringes with a rate of 600 u/min.
Finally the line ends with an aseptic glass vial filling system managing filling, capping, crimping, labeling, datamatrix and online IPC controls.
Manufactured and Documented cGMP – FDA – GAMP 5 – 21CFR Part11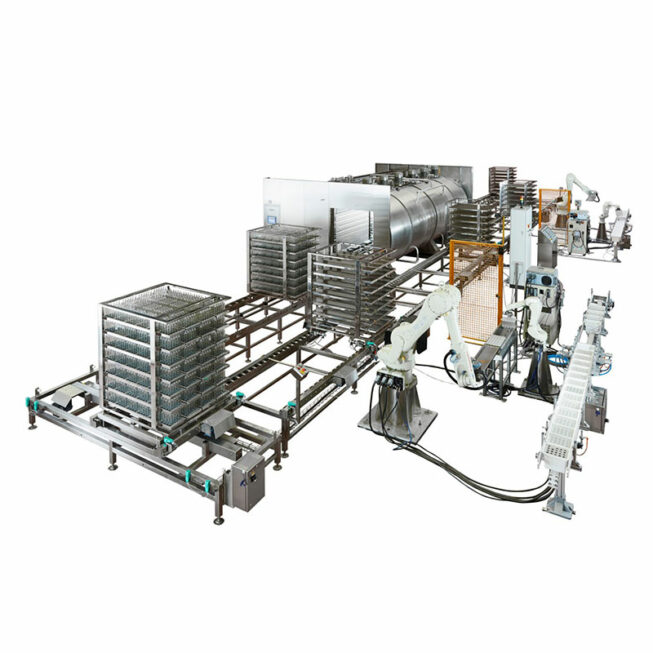 AUTOMATION OF PALLETIZING AND LOADING OF STERILIZATION LINES
Contamination is controlled according to several criteria and one of them is the impact of operators on your production lines. In order to limit this impact, we offer online integration solutions for different processes via robotic systems ensuring automated production, without an operator, aimed at controlling and reducing contamination.
Robotic arms manage the loading of your sterilization lines then manage the aseptic unloading of the sterilized loads until their palletization. All these operations are carried out in compliance with GMP.
No mechanical part is present in the sterilizer chamber (autoclaves, ovens, etc.).
Manufactured and Documented cGMP – FDA – GAMP 5 – 21CFR Part11 – THEMA 4 control system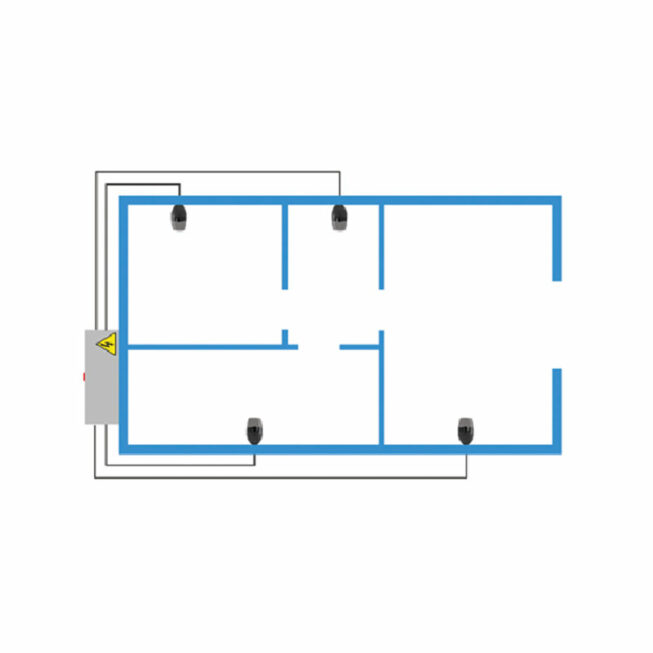 FIXED AIR SURFACE DISINFECTION SYSTEM
Our pre-project service can propose after study an airborne surface disinfection system (DSVA) directly integrated into your premises which allows generalized disinfection throughout your controlled atmosphere area.
DSVA is carried out using innovative electromagnetic technology. A hydrogen peroxide solution is vaporized through an electromagnetic field and destroys microorganisms through oxidation.
Before installation, our engineering manages the integration of the DSVA into your processes, feasibility, sizing and safety studies as well as all aeraulic calculations and diffusion distribution.
Complies with GMP regulations and CFR21 p11, CE, NFT 72 281: 2015 & EN 17 272 standards.

A SET OF EXPERTISE TO (RE)DISCOVER