Clean room and laboratory consumables
Contamination control requires an active and responsible attitude in terms of understanding, protection and prevention of all contamination risks.
Clean room and laboratory consumables are designed according to procedures which must make it possible to control or even eliminate any critical undesirable element.
For more than 30 years, STERIGENE has surrounded itself with partners known to offer you products adapted to your uses in clean rooms.
Today, STERIGENE offers its customers varied and complete ranges of clean room consumables, laboratory equipment and clean room equipment to meet all ultra-cleanliness needs and offer solutions for controlling contamination.
Our clean room expertise
With the tightening of standards and regulations, our team of experts adapts to your contamination control needs. We advise you and offer a wide range of sterile, single-use or autoclavable equipment and consumables suitable for your many uses in clean rooms.
With more than thirty years of experience in the field of ultra-cleanliness and sterile, STERIGENE strives to offer products and services in line with customer needs. ISO 9001 since 1994, the well-established quality approach at STERIGENE is synonymous with efficiency and safety.
From needs analysis, staff training, stock management of consumables to the provision of complete solutions for clean rooms (clean room equipment, airlock furniture and clean room installations), STERIGENE is able to help you offer solutions that address all of your issues.
All our consumables and small equipment for cleanrooms are available on our STERIGENE-STORE online store.
Intended exclusively for professionals, public entities and private companies in all sectors of activity, STERIGENE-STORE allows you to order, pay and manage all of your orders online.
Brands of consumables and clean room equipment distributed
Drawing on its experience in controlling contamination, STERIGENE has carefully selected manufacturing partners, qualified for their professional expertise, and has developed its own brand: CLEANVIEW specializing in clean room and laboratory consumables.

What is CLEANVIEW?
These are several ranges of easily identifiable, quality and qualified products for clean rooms according to current standards and according to your needs: choice of materials, profitability and quality.
Why an own brand?
To expand the STERIGENE offering with greater responsiveness in order to best adapt to your specific needs while offering products at an attractive price.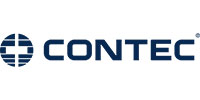 Manufacturer of products for cleaning and disinfection of clean environments (from general to critical). Top-of-the-range, high-quality products combining great efficiency and unrivaled quality of service. Brand specialized in fabrics and equipment for excellent mastery of decontamination protocols.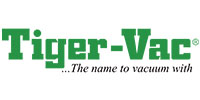 With 40 years of experience, Tiger-Vac has successfully established itself on the international market as a manufacturer of industrial vacuum systems. Brand specialized in industrial vacuum cleaners, ATEX, ESD, clean room vacuum cleaners, for the pharmaceutical, semiconductor and aeronautics industries…

A SET OF EXPERTISE TO (RE)DISCOVER