Cleanroom disinfection solutions
Essential cleanroom contamination control strategies, cleaning and disinfecting solutions ensure effective and ergonomic decontamination at the cleanroom workstation.
Our products are supplied with certificates to enable you to trace and document these strategic products.
The cleanroom disinfection solutions can be perfectly combined with our cleanroom fabric ranges for optimal results.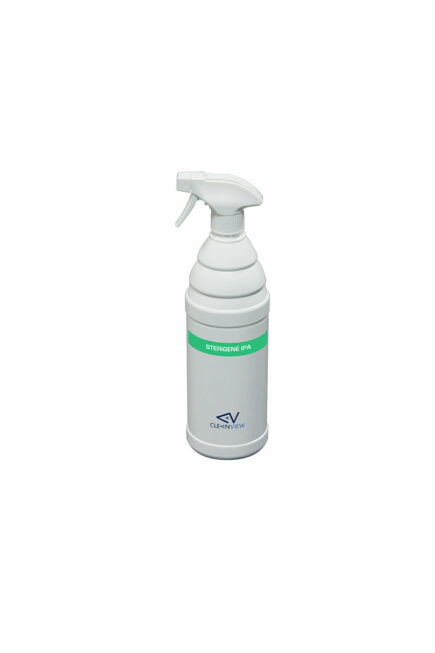 Cleanroom alcohols
STERIGENE offers two types of cleanroom alcohol for cleaning and disinfection in controlled areas:
    IPA: composed of 70% isopropyl alcohol and 30% WFI
    ETHANOL: composed of 70% denatured ethanol and 30% WFI
Disinfection solutions for use in cleanrooms and the most critical environments for very high-performance cleaning and disinfection of surfaces. These cleanroom alcohols are double-packed for easy transfer at the point of use. The 1 L bottles are equipped with a collapsible pouch with sprayer to use the entire solution and reduce replenishment costs.
Our IPA and ETHANOL cleanroom alcohols are available from 360 ml to 5 L, in sprays, cans and aerosols, in sterile and non-sterile versions.
Cleanroom biocides and sporicides
To add to the cleanroom contamination control strategy, you may also like to explore our range of cleanroom biocides and sporicides.
Our range of cleanroom disinfectants has a broad usage spectrum, which enables us to create the product alternation required by law. Our products are suitable for all types of general surfaces in your premises, to adapt your contamination control to the safety of your operators: insulators, floors, ceilings, small and large surfaces, etc.
Contact us if you want to know more about disinfectants that limit the risk of residues. Some are available in a validated sterile version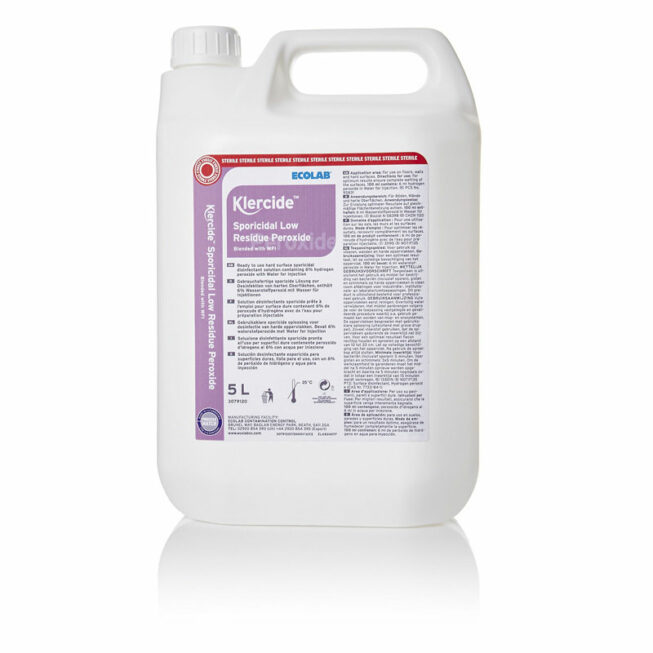 Drawing on its experience in controlling contamination, STERIGENE has carefully selected manufacturing partners, qualified for their professional expertise, and has developed its own brand: CLEANVIEW specializing in clean room and laboratory consumables.

What is CLEANVIEW?
These are several ranges of easily identifiable, quality and qualified products for clean rooms according to current standards and according to your needs: choice of materials, profitability and quality.
Why an own brand?
To expand the STERIGENE offering with greater responsiveness in order to best adapt to your specific needs while offering products at an attractive price.

A SET OF EXPERTISE TO (RE)DISCOVER