STERIGENE invites you to discover their new model of inspection table that complies with the European Pharmacopoeia for visual inspection of your products.
Visual inspection supporting automatic or semi-automtic inspection
The new recommendations of European standards for pharmaceutical and cosmetic products demand the visual inspection of products deemed defective by the automatic inspection process equipment or semi-automatic inspection equipment. These changes enable industries to therefore save money and reduce their environmental footprint by reducing the loss of products that have been incorrectly deemed defective.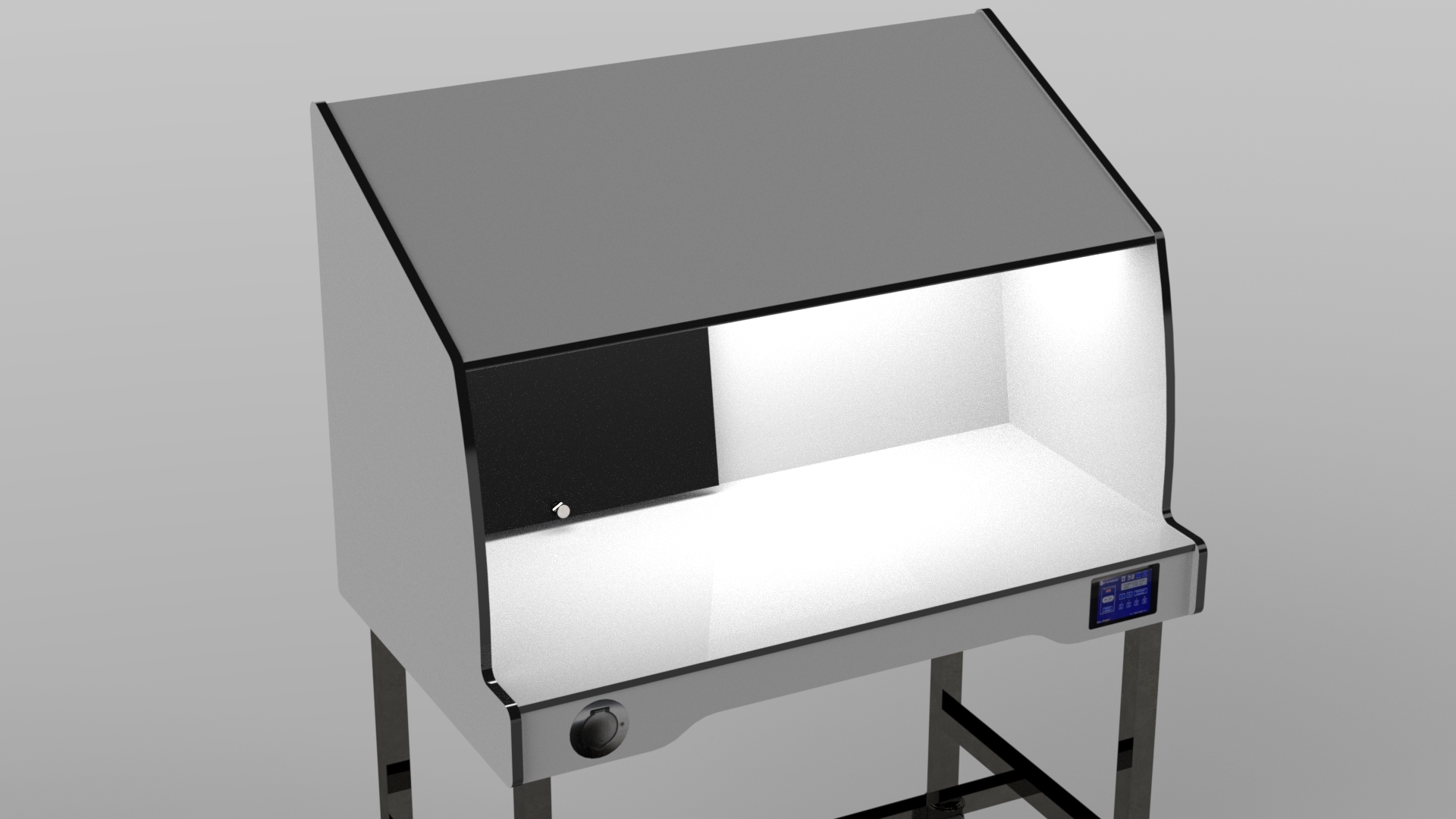 New features of the STERIGENE manual inspection table
Lit by an LED panel, the new inspection table provides a more uniform light intensity than neon, and is more economical and ecological with a lifespan of over 50,000 hours of visual inspection.
The STERIGENE pre-qualified LED lighting manual inspection table is operated by touchscreen, has a timer, a dimmer control, programmable light intensity and other useful options to improve the time your operators spend on manual inspection.
Like the previous model, the new visual inspection table with pre-qualifed LED lighting retains a sufficiently large working space for a crate of products to be visually inspected and another for products that have undergone visual inspection, without interfering in any way with the comfort of the visual inspection operator.
We offer in parallel an on-site qualification service for our customers, in order to qualify the LED lighting inspection table in compliance with the European Pharmacopoeia and according to the work environment.
If you are interested in our pre-qualified LED lighting inspection table, please contact the furniture manager by mail at dominique.lagarto@sterigene.com or telephone at +33 (0)1 34 44 23 39.