BE PREPARED BY CHOOSING THE RIGHT PRODUCTS AND SERVICES!
Appendix 1 of the EU GMP is currently being revised. The text becomes structured, logical and requires a robust scientific approach.
The main changes are:
Expanded scope: the requirements of Appendix 1 become applicable to non-sterile manufacturing
A principle to be thoroughly implemented: the Contamination Control Strategy (CCS)
The design and monitoring of premises, specific technologies or room consumables are at the heart of your manufacturing processes.
Be prepared: contact us for your selection of products and services!
OUR PRODUCTS AND SERVICES FOR YOUR
CONTAMINATION CONTROL STRATEGY* (CCS)
STERIGENE puts more than 30 years of expertise and innovation at your disposal so that you can adapt as easily as possible. We are the single point of contact to find the right solutions for your environment that are adapted to your control strategy:
Process equipment: design and execute your projects with high-quality equipment
Technical services: provide technical monitoring services for your equipment
Consumables and equipment: provide products to suit your contamination control strategy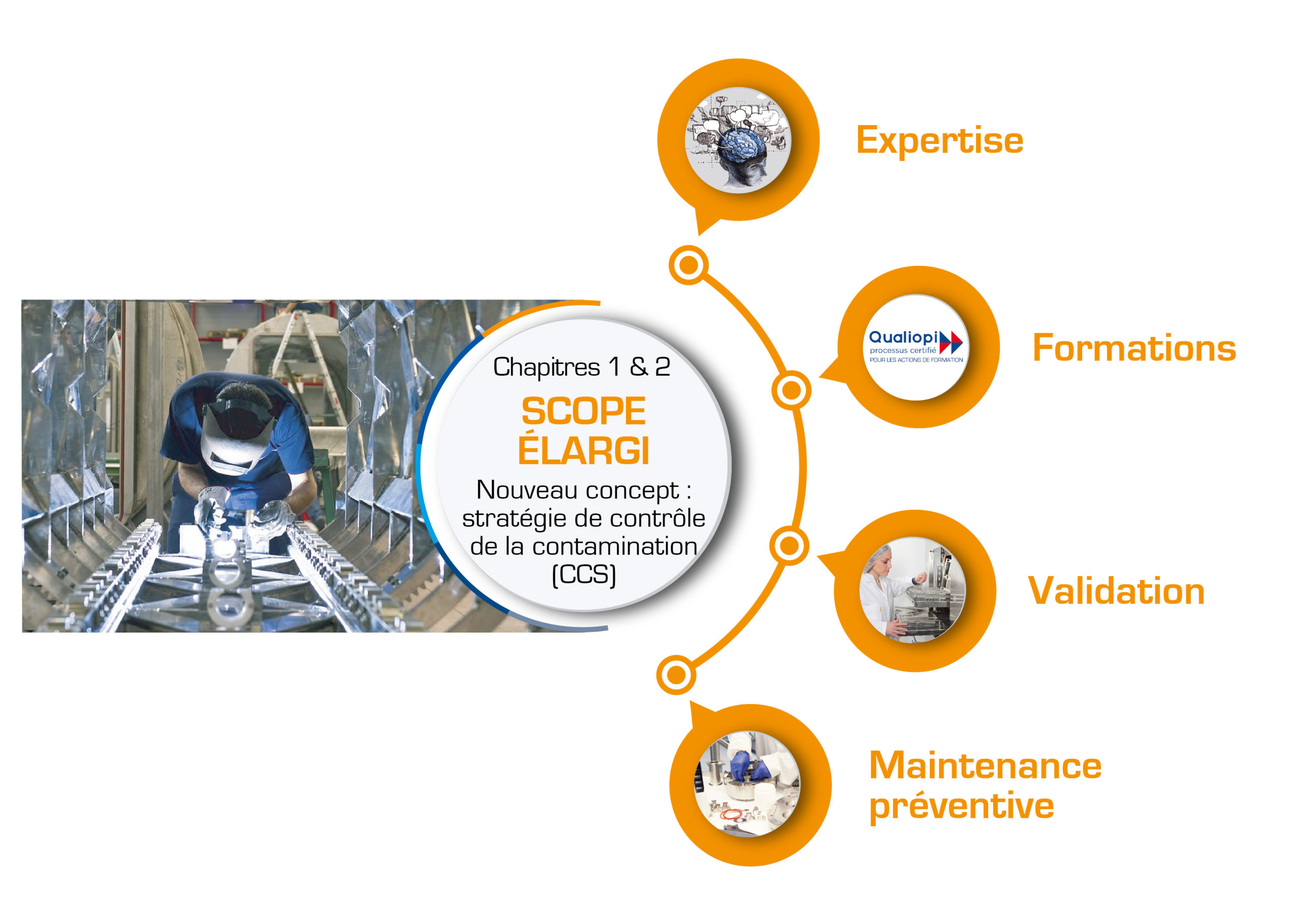 Expertise: capacity for multiple operations throughout your projects
Training: customised training modules to understand and master the process equipment on your production lines
Validation: quality and metrology professionals to validate your equipment according to EN 285 and the EU GMP
Preventive maintenance: maintaining the operational capacity of your equipment and extending its lifespan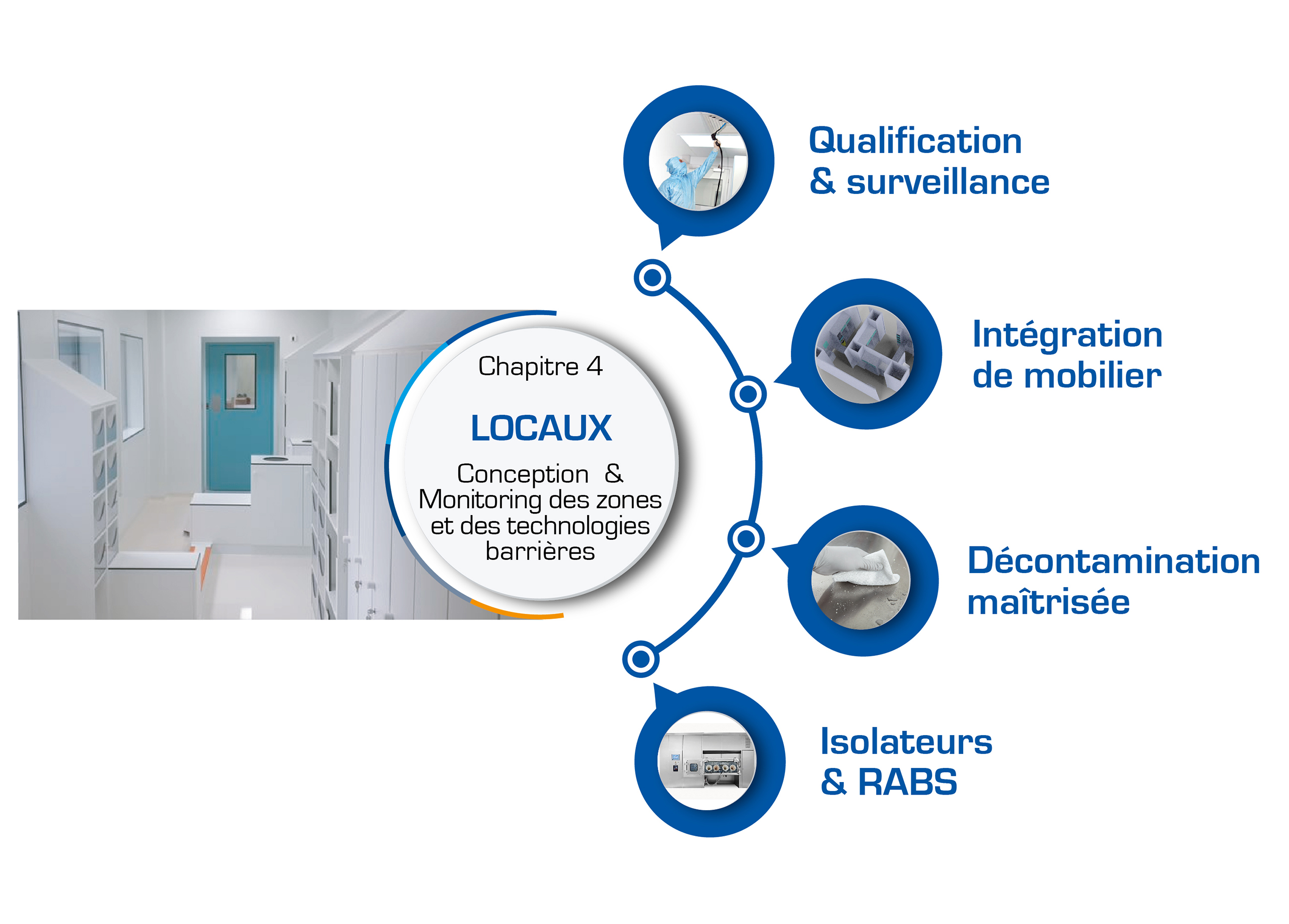 Qualification & monitoring: for all of your ventilation equipment (excluding ducts) for all critical environments
Furniture installation: manufacture, design and installation of airlocks for cleanrooms by our design office
Controlled decontamination: full range of dry and pre-saturated wipes with low endotoxin and particle content
Isolators & RABS: range of equipment with integrated monitoring and decontamination system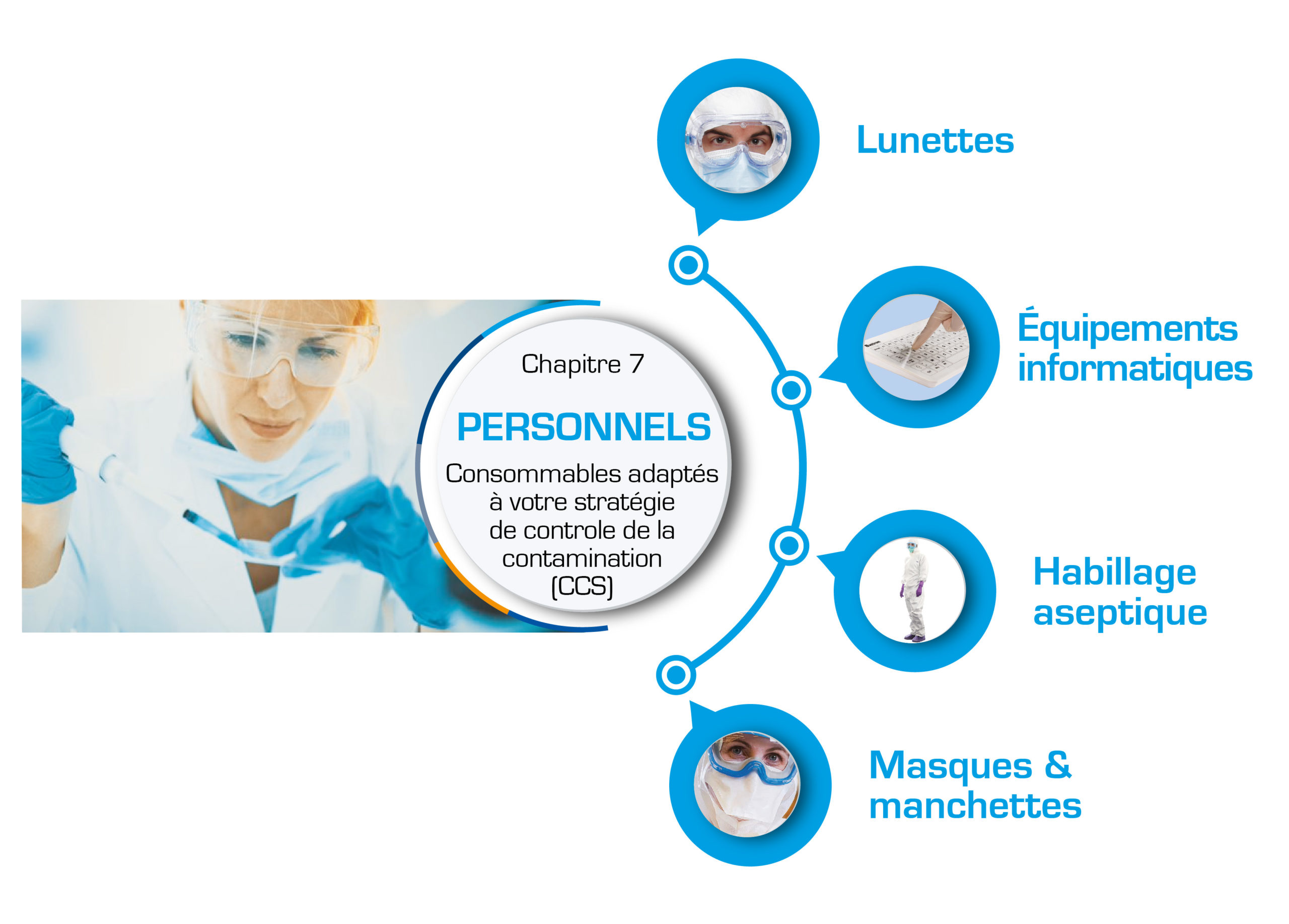 Glasses: several sterile or autoclavable disposable models
Computer equipment: a complete range that is easy to disinfect and ergonomic to use
Aseptic garments: a range of validated sterile garments with packaging to ensure sterility integrity up to point of use
Masks and sleeves: cleanroom materials certified sterile or unsterile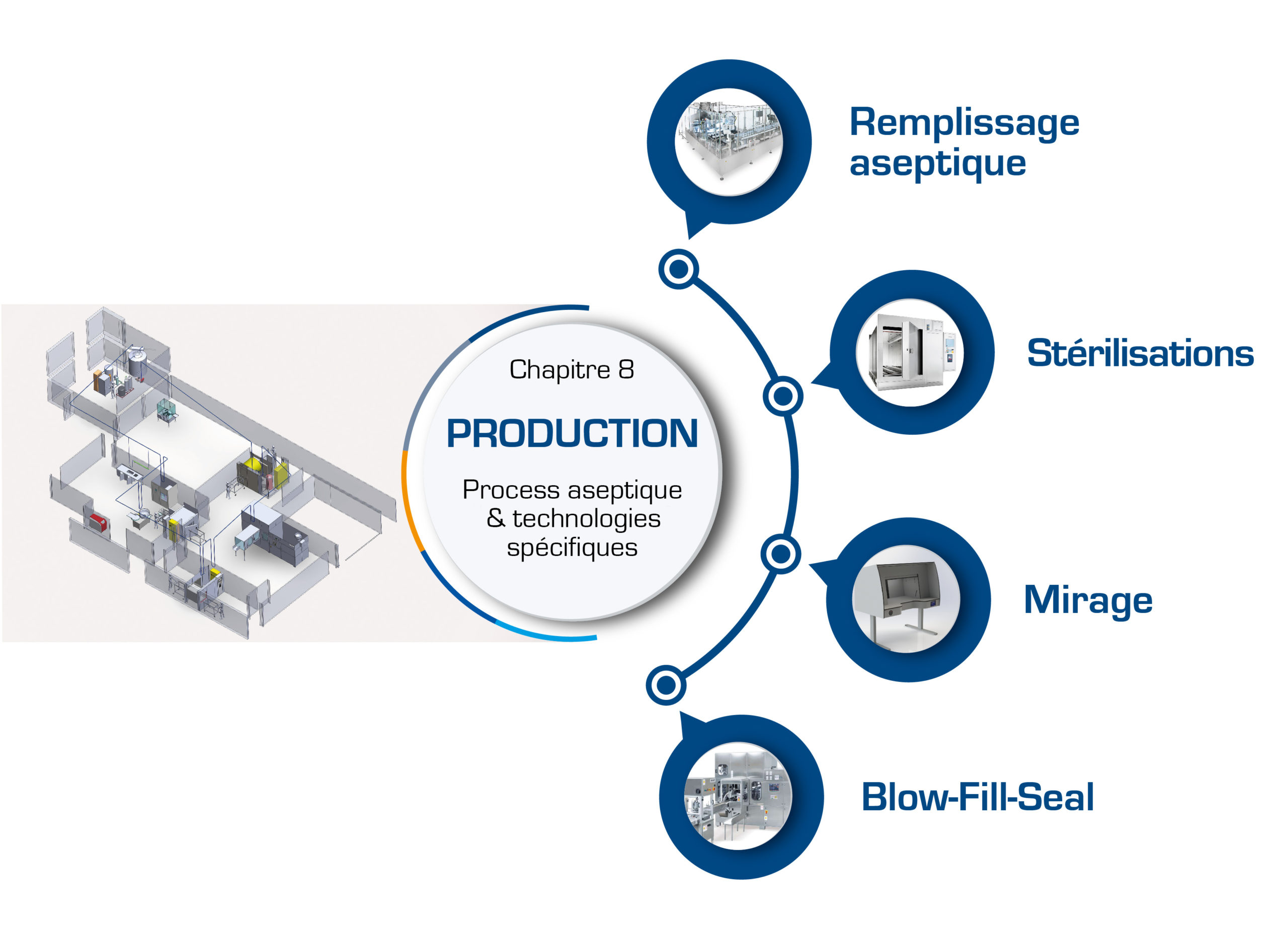 Aseptic filling: adapted solutions for your liquid products: filling, capping and sealing vials, syringes, carpules, bottles or cartridges
Sterilisation: full range of dry heat (oven) and wet heat (autoclave) sterilisation equipment
Examination: automatic, semi-automatic or manual to suit all your visual inspection needs
Blow-Fill-Seal (Brevetti Angela): for filling your sterile or particle-free liquid products