Throughout this two-day event, STERIGNE will present the latest pharmaceutical innovations, particularly in aseptic filling alongside DARA Pharmaceutical Packaging, specialists in filling, screwing and crimping equipment for vials, bottles and syringes.
Pharmapack 2019: innovations in Aseptic Filling
STERIGENE is partnering with DARA Pharma to present the latest innovations in aseptic filling. At stand A86, discover the new NFL-2-RDL – a Nested Vial Filling Machine and sealed with caps by RayDyLyo ®.
This equipment has been manufactured for use in sterile environments according to the requirements of  the pharmaceutical and biotechnology industries.
• Compliant with cGMP – US FDA standards
• Reduction of investment costs
• Production speed up to 4,800 units per hour
• Quick and easy use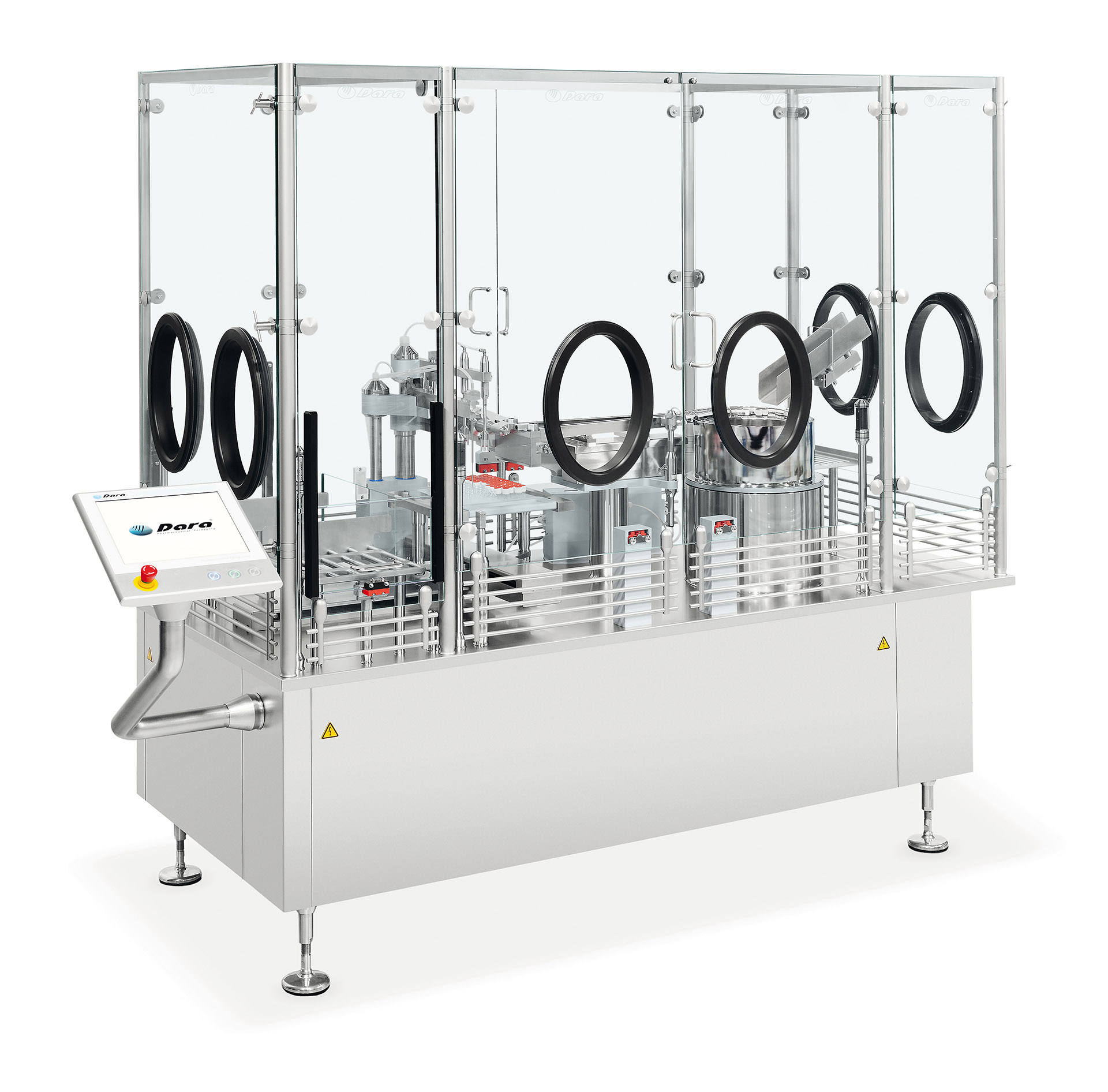 STERIGENE : A range of expertise at your service
PHARMAPACK s'adresse aux industriels pharmaceutiques et biotechnologies. L'occasion pour STERIGENE de présenter à ses visiteurs l'ensemble de ses expertises.
PHARMAPACK is aimed at pharmaceutical and biotechnology companies. It is an opportunity for STERIGENE to present to its visitors its range of expertise.
We can meet your needs for Pure Fluids, Decontamination Sterilisation, Washing, Barrier Systems, Filling and BFS, Automatic and Visual Inspection, by offering high-performing process equipment according to the needs defined during the performance qualification.
Our qualified and skilled teams provide all the support and follow-up technical services throughout the operation of the equipment: installation, curative, preventive and /or predictive maintenance, automation and revamping, validation, supply of spare parts etc.
Finally we can advise you and offer you a wide range of sterile furniture and consumables, either disposable or autoclavable, adapted to your usage in cleanrooms.
DAILY AT STAND A86
• Live demos of the new NFL-2-RDL – filling and sealing machine for RayDyLyo® nested vials.
•  Exhibition of our pre-qualified manual inspection table with LED lighting and operated by touch screen. Manufactured by STERIGENE .
• And throughout the event, a presentation of our range of our expertise in process equipment and related technical services.
A moment not to be missed :
• BUSINESS & WELCOME : join us for a moment of relaxation and exchange on your projects and our know-how over a glass of champagne at stand A86 on Wednesday the 6th of February and Thursday the 7th of February, from 12pm.