NEW MODEL : The CleanView manual inspection table
Inspection





CleanView is STERIGENE's own brand. This new model of manual inspection table is developed and manufactured entirely by STERIGENE in France.
It is Class C or ISO 8 compatible and complies with the European and US Pharmacopoeias.
It is also pre-qualified with LED lighting and controlled by a customizable 5" touch screen.
A patent has been filed at National Institute of Industrial Property for this new model.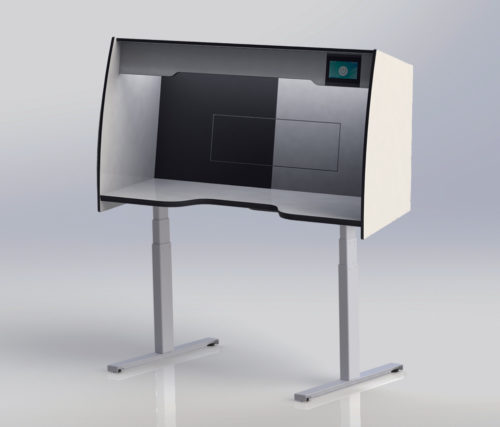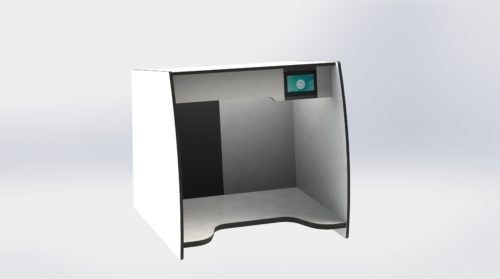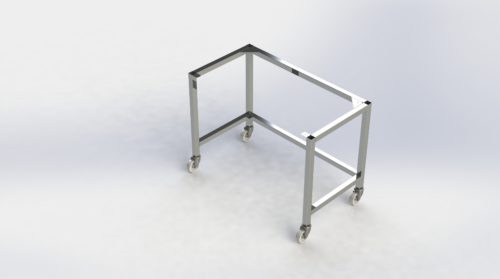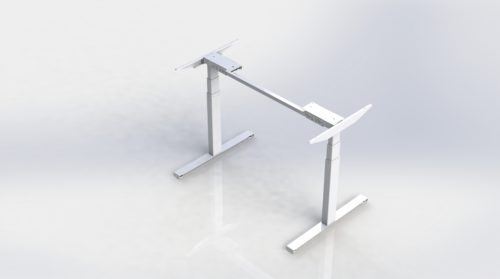 The luminous intensity of the new CleanView manual inspection table is ensured by independently adjustable LED strips which allow a more homogeneous luminous intensity than neon lights, more economical and ecological with a lifespan of + 20 000 hours visual inspection.

The design of the worktop of the manual inspection table with its round dropped edges and its ventral hook allow operators to work in optimal conditions.

The inspection zone is defined by a qualification protocol with mapping of the light intensity on the inspection volume.

This CleanView inspection table can be tailored to your needs, do not hesitate to contact us.
Pharmaceutical industry
Cosmetic industry
Biotechnology industry
Chemical production industry
Food industry
R&D laboratory
Analytical control laboratory
Animal health
CARACTÉRISTIQUES TECHNIQUES
2 BOX MODELS AVAILABLE :
> CleanView CVS : 725 x 680 x 720 mm (L x d x h) / Weight : 62 Kg
> CleanView CVL : 1 175x 680 x 720 mm (L x d x h) / Weight : 88 Kg

2 BASE OPTIONS :
> Fixed with casters (AISI 304 stainless steel structure with white polyamide wheels and two brakes at the front), total height (box + base): 1 585 mm
> Telescopic without wheels with adjustable height (controlled by the touch screen), total height (box + base): from 1 385 to 2 035 mm

WORKBENCH :
> Workbench 100% TRESPA compact, rot-proof and without leaching, antimicrobial properties.
> Round flanged worktop edges to rest the elbows or forearms to avoid fatigue and pain.

INSPECTION AREA :
> Black/white background inclined at 10° to be perpendicular to the natural gaze of the operator,
avoid unwanted reflections
> Complies with European and US Pharmacopoeias
> Brightness reading (three-dimensional mapping)
> Qualification protocol with map of the light intensity on the inspection volume (200 x 200 x 600 mm).

LED LIGHTING
> 4 rows x 2 LED strips adjustable independently of each other with a lifespan > 20 000 hours.
> Homogeneity of low voltage LED lighting

CONTROL SCREEN
> Customisable 5" touch screen.
> Setting of control and pause times, lighting parameters.
> Setting of the telescopic base and storage of positions.
> 3 customisable profiles (administrator, metrologist and operators) with login and password.
> 10 brightness intensities with the European Pharmacopoeia button (2 000 - 3 750 lux).
> Possibility of Japanese pharmacopoeia setting (8 000 - 10 000 lux).

Several accessories are available, contact us for more information

QUALIFICATION SERVICE :

Our Qualification & Validation department provides Installation Qualification (IQ) and Operational Qualification (QO) services on delivery and/or annual mapping service in order to guarantee compliance of your equipment.
Cartridges
Flasks
Liquid ampoules
PE and PP single dose ampoules
Powders
Syringes

Download the documentation
TECHNICAL DATA
Black/white backgrounds : HPL Compact laminate with anti-shine film < 10 BU at 60°
Fixe base : Structure inox AISI 304, white polyamide wheels (Ø 100mm) with 2 front brakes
Telescopic base : Electric feet in painted steel controlled on HMI for height adjustment, possibility of memorising the position
Electrical connection : 110 V - 220 V / 50 Hz / 75 W, formats C/F/E/L (2 round plugs + earth), format G (square plug), CE certified
Human Machine Interface (HMI) : SANTINO LT 5.0 SG LED touch screen USB port, serial, 5 inches and possibility of remote control, 3 profiles: administrator, metrologist and operators, customisation of profiles, login, passwords by the administrator, configurable timer, cycles with configurable pause, recording of the inspection certificate
Inspection area
compliant with Ph. Eur. : 600 x 200 X 200 (L x d x h), qualified and drawn on the vertical
Leds : 14W/m, 24V
Light colour: 6000K