Freeze dryer LyoLab
Freeze Drying



Freeze dryer for all your applications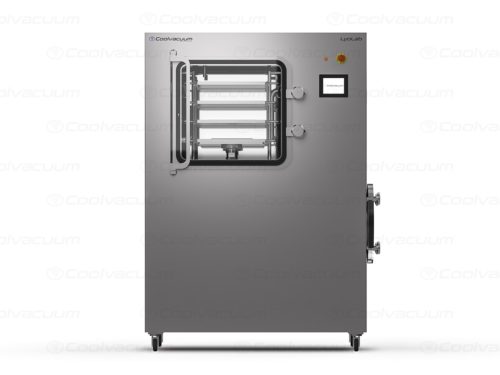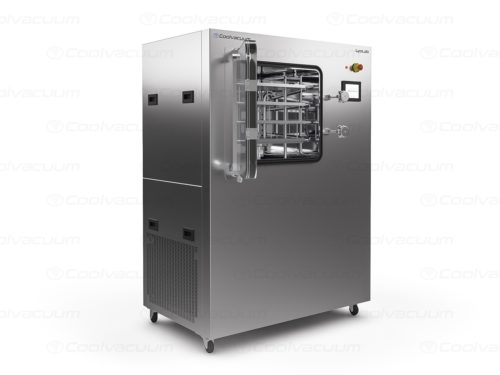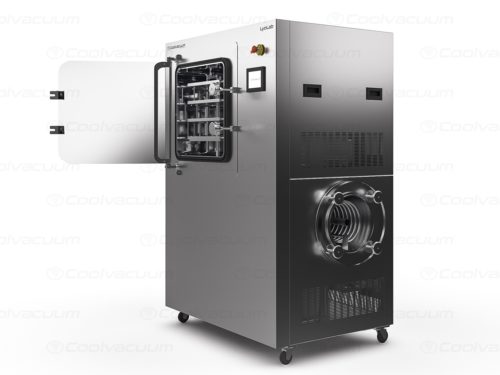 The laboratory freeze dryer LyoLab is specially designed to meet the lyophilization requirements of the most demanding industrial and R&D Laboratories.

This Freeze drying process equipment is for various applications like : syringes (simple or double chambers), vials, cartridges, bottles ou microtubes.
Pharmaceutical Industry
Bio-tech Industry
Chemical Industry
Cosmetic Industry
R&D Laboratories
University
Freeze dryer dimensions : 1300 x 850 x 2000mm
Freeze dryer weight : 700kg à 1000kg
Ice condenser capacity : 30kg
Ice condenser temperatures : -85°C à +80°C
Vacuum pump output : 20m³/h
FAT (Factory Acceptance Test) / SAT (Site Acceptance Test)
Process Equipment Qualifications (Performance qualification, installation qualification, operational qualification, instrumentation calibration)
Validation files
Ten-year warranty
After Sales services
Training
Revamping
Cartridges
Flasks
Syringes
TECHNICAL DATA
Freeze Dryer Optional equipment
- Chamber / condenser isolation valve.
- Vials stoppering.
- Manifolds for bottles.
- Paneled front for clean rooms.
- SCADA software to process production data acquisition in accordance with FDA 21CFR part 11.
- Organic solvent condenser.
- Wireless temperature probes.
- Vial sampling device.
- Capacitive pressure sensor.
- Comparative pressure reading.
- Ethernet connectivity (remote connection).
- Coolvacuum Trend software for cycle / batch data logging.