Blow Fill Seal : Aseptic Filling
Blow Fill Seal





Aseptic Parenteral Filling System : Blow Fill Seal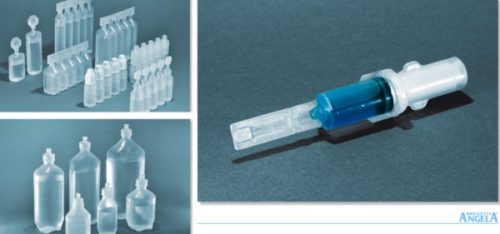 Unlike traditional syringe filling methods, where the body is produced independently upstream, the Blow-Fill-Seal process patented by Brevetti Angela, enables the container to be manufactered inside the SYFPAC machine right up to the insertion of the stainless steel asceptic needle at the end.

The body is then filled and a plunger is put into position. As the final step, the last part of the pharmaceutical syringe is positioned in such a way that the plunger is covered and then hermetically sealed.

This makes the pharmaceutical syringe tamper-evident even without any additional blister packaging.
Sterile liquids (LVP / SVP), single-doses, multi-doses, oral or injectable vaccines, dialysis or drainage solutions, spray cans


Pre-filled syringes


Pastes, creams


Thixotropic products etc.
Special applications:
Primary packaging:
Fresh fruit juice


Fresh milk


Cosmetic products


Nutraceutical products


Glues
Qualifications / Validations
Validation Documents: Machine in compliance with the latest regulations, guidelines and recommendations CFR21 part 11. - Audit Trail - cGMP and GAMP5
Flasks
Liquid ampoules
PE and PP single dose ampoules
Syringes

Download the documentation
TECHNICAL DATA
The main area for filling, component assembly and sealing, is protected from contamination by a sterile air shower. Furthermore, the BFS machine has automatic internal CIP / SIP procedures to sterilise and clean the circuit where solution and process air can pass.

Pharmaceutical syringes from 0.5 ml. to 20 ml.

Only two components, the medical grade inert polymers and stainless steel needles, are in contact with the Medical excipient (drug) / vaccine / filled liquid.

Both sides of the pharmaceutical syringe (needle and the plunger) are secured with hermetic plastic covers which are formed during the molding process.
These covers protect syringe from contamination and from the plunger being accidentally pushed