STERIGENE will take part in the A3P Cosmetic Forum, which will take place in Tours on the 20th of June 2017. This first event, organised by the A3P Association, is an opportunity to show the laboratories and the cosmetics industry sector our solutions for contamination control.
Solutions for contamination control that are adapted to the needs of the cosmetic industry
The cosmetics market must meet strict specific standards in the same way as the pharmaceutical sector (see our previous article "Cosmetic industry: discover our consumables and process equipment"), such as GMP (EN ISO 22716: 2008) and Regulation 1223 : 2009.
Free from normative constraints, STERIGENE has been able to adapt to this sector of activity and has chosen to take part in the A3P Cosmetics Forum to present its solutions for contamination control that are perfectly suited to the needs of the cosmetic industry.
At Table Top N ° 5, our team will welcome you and advise you on process equipment and cleanroom consumables that are specially designed for the cleaning and maintenance of work areas in laboratories and the manufacturing and packaging rooms of your cosmetic products.
Our process equipment and consumables for the cosmetics industry
Armed with 30 years of expertise, STERIGENE relies on the know-how of its team of engineers and technicians and its partners to offer products that respect the constraints and obligations in compliance with the GMP and current Regulations.
This day will focus on our DARA Beauty range consisting of pilot laboratory equipment and complete lines for cosmetic filling, spraying, roller, brush, brushes, balls etc, and the closing of bottles, vials, pots, sticks, tubes, roll-ons, for packaging liquid products, gels, solids and powders such as mascaras, creams, varnishes, perfumes and other cosmetic products.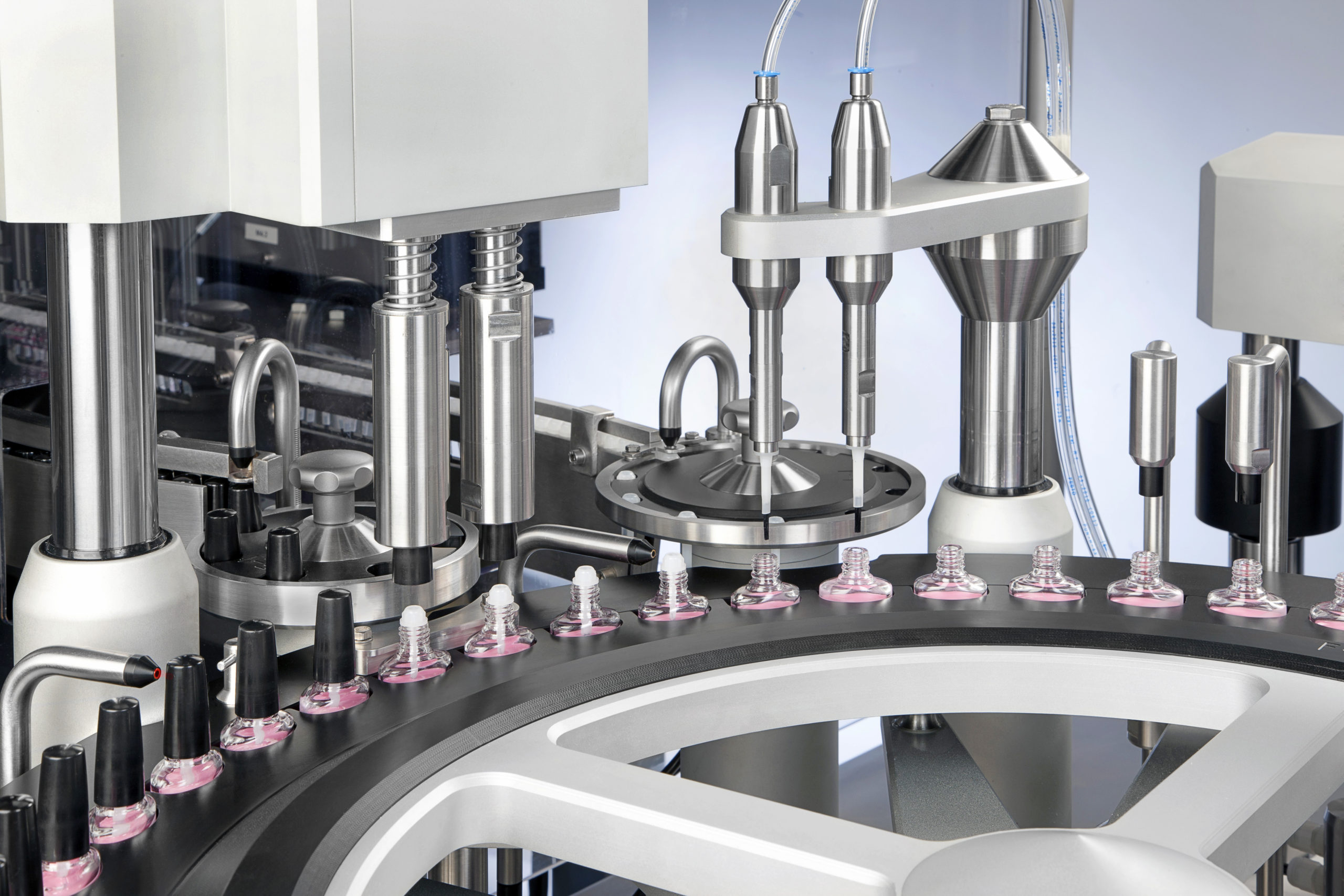 FSW FEDEGARI washers will also be represented on our stand. This process equipment allows automatic and validated washing, which is necessary in laboratories for cleaning the equipment and production line tools for cosmetic products. Our GMP-compliant washers are suitable for all types of contamination, thanks to fast and repeatable cycles, with perfect drying quality, for optimal and consistent results.
Finally, STERIGENE offers a range of cleanroom consumables :
If you would like to meet our team at the forum or have more information about our solutions for the cosmetics industry, please call us on +33 (0)1 34 44 23 23 or contact us by email at sterigene@sterigene.com